While studying comics expression at Aalto University in 2014, I developed the Comicubes tool, which is based on paper technology. Comicubes is both a research instrument and a playful tool that can inspire creativity. With the three-dimensional tool, things can be viewed from many different perspectives.
Cubes have been used as playthings for a long time. We recognize their shape from numerous games, for example in the form of dice. Dice are most commonly used for gaming, but you can play even more creatively with cubes. According to Pat Power, "the difference between creativity and play is that play creates opportunities and creativity creates ideas and objects." With the Comicubes, creativity and play may be used in tandem.
The Comicubes tool combines two-dimensional sketching with a three-dimensional and open-ended plaything. As a multi-sensory object, Comicubes offers different activities: it allows you to explore, organize and use cubes like building blocks; rotate, stack and make different structures. Comicubes is a research instrument and playful tool that may stimulate creativity, which allows exploration of dimensions of its playability, play patterns and play value.
Access the Comicubes template here.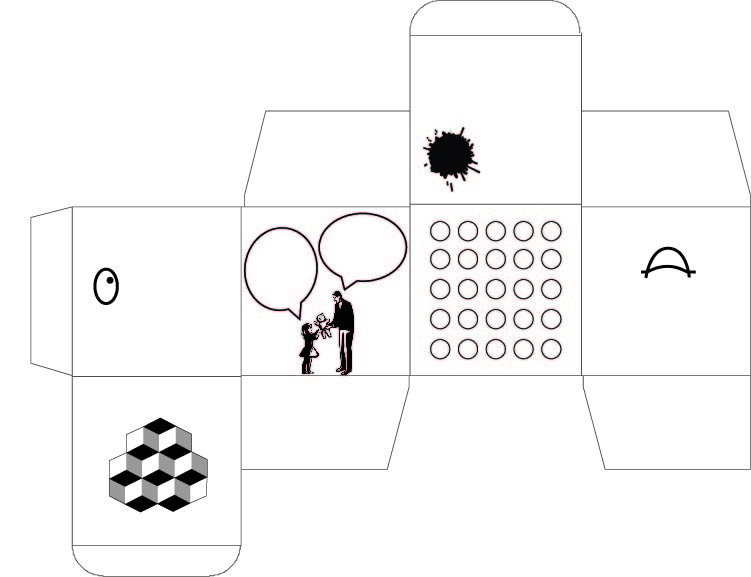 You can doodle or draw on the surface of the cube. You can write on it. You can use it to think about different aspects of various phenomena, you can use it to solve tasks, you can use it to color. Through playful facilitation it allows you to learn new things; It has been used to design toys and build prototypes of game ideas. Comics have been created on it, and Comicubes cubes have been made into elaborate structures. Comicubes have been used creatively by children as well as adult learners among students, designers and artists both in Finland and abroad.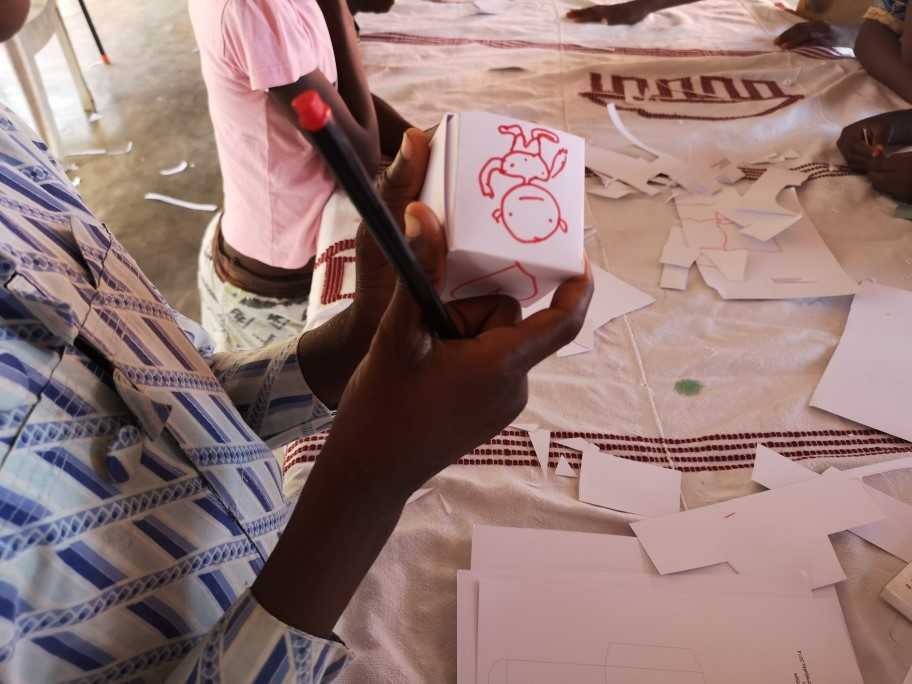 Comicubes have been used in various workshops and during lectures and interactive keynotes to inspire creativity and problem-solving. Comicubes cubes activate participants when suitable tasks are planned for them. To give examples, in a joint workshop for children and adults, the participants designed and modeled robot friends of the future with the help of Comicubes cubes. During an interactive keynote lecture I gave in 2022, some three hundred participants worked simultaneously with the Comicubes.
The Comicubes concept is scalable both in terms of size and purpose. When working with large cubes, the activity is more physical and spatial. Small cubes are suitable for creative work indoors, large Comicubes cubes have also been used for teaching outdoors.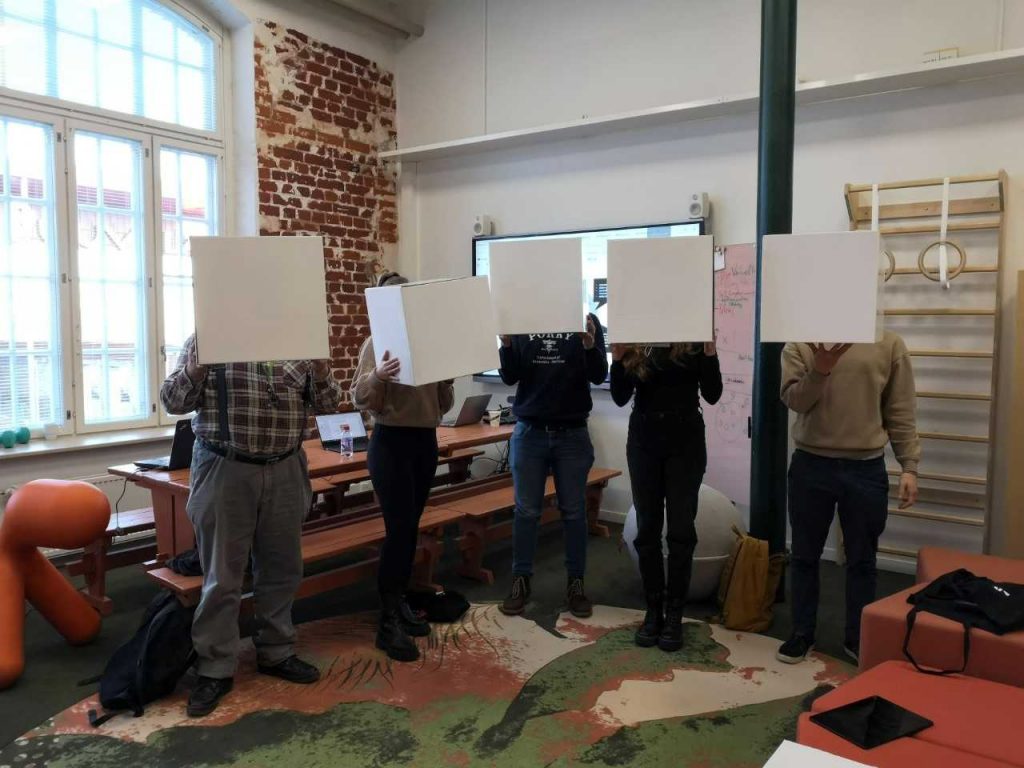 The Comicubes have also been employed to test and experiment with new concepts audience participation: Pirita Ihamäki and I designed a survey for Herra Hakkaraisen Talo and conducted a pilot study of its use. Postimuseo (the Postal museum in Finland) was inspired by the Comicubes concept and made an activation cube for the exhibition Paketoituja unelmia [Packaged Dreams], see photograph at the end of this page.
Research publications exploring the use of Comicubes tool are referenced below.
RESEARCH WITH THE COMICUBES
Heljakka, K. (2023). Adult play (fulness) and the art of stuff-mess-wonder: Creative playful learning with the Comicubes. The Journal of Play in Adulthood, 5(1).
Heljakka, K. & Ihamäki, P. (2023). Co-Playing with SurveyCubes in a Children' Museum: Piloting a Physical, Playful and Participatory Surveying Tool. Proceedings of 2023 Hawaii International Conference on Arts, Humanities, Social Sciences & Education, January 4–6, 2023, Honolulu, Hawaii.

Ihamäki, P. & Heljakka, K. (2020). Out of the Box, Into the Cubes: Envisioning User Experiences through a Tool for Gamification, Toyification and Playification. In Proceedings (eds. A. Brooks & E. Brooks) Interactivity, Game Creation, Design, Learning, and Innovation: 8th EAI International Conference, ArtsIT 2019, and 4th EAI International Conference, DLI 2019, Aalborg, Denmark, November 6-7, 2019. Lecture Notes of the Institute for Computer Sciences, Social Informatics and Telecommunications Engineering Proceedings, Springer.

Ihamäki, P. & Heljakka, K. (2020). Case Workshop Gamified Airport Security. In (Eds.) Ana Veloso, Oscar Mealha and Liliana Costa 21st International Conference on Intelligent Games and Simulation, GAME-ON2020, 24. –25.9.2020, Aveiro, Portugal. A Publication of EUROSIS-ETI, 5–12.

Ihamäki, P. and Heljakka, K. (2018). Come and play service designer with us! Co-creating a playable customer journey installation, Proceedings of the Fifth International Conference on Design Creativity (ICDC2018), Bath, UK, January 31st–February 2nd, 2018.
Heljakka, K. & Ihamäki, P. (2017). Digital natives and Cardboard Cubes: Co-Creating a Physical Play(ful) Ideation Tool with Preschool Children, IDC'17 June 27–30, 2017, Stanford, CA, USA.

Heljakka, K. & Ihamäki, P. (2017). Comicubes-konseptointityökalua kehittämässä: Kartonkikuutiot pelillistämisen, leikillistämisen ja lelullistamisen (tutkimuksen) lähtökohtana), TiedeAreena 2017, Tampereen teknillinen yliopisto. Porin laitos.

Heljakka, K. & Ihamäki, P. (2016). Comicubes – A playful tool to stimulate (design) creativity, Celebration & Contemplation, 10th International Conference on Design & Emotion 27–30.9.2016, Amsterdam, Holland, 387-394.
SUOMEKSI
Luovuudesta sanotaan usein, että se edellyttää laatikon ulkopuolelle katsomista. Ehdotan että luovuuden virittämiseksi kannattaa huomio kiinnittää laatikkoon itseensä, varsinkin jos se on askarteluun sopiva kuutio. Kehitin paperiteknologiaan perustuvan ja luovuutta esiin houkuttelevan Comicubes-työkalun opiskellessani sarjakuvailmaisua Aalto yliopistossa vuonna 2014. Comicubes on yhtä aikaa tutkimusinstrumentti ja leikkiväline, joka voi innoittaa luovuuteen. Comicubes-työkalun avulla asioita voidaan myös tarkastella monesta eri näkökulmasta.
Kuutiota on käytetty leikkivälineinä pitkään. Tunnistamme sen muodon lukuisista peleistä esimerkiksi arpakuution muodossa. Arpakuutiota käytetään yleisimmin pelaamiseen, mutta kuutioilla voi leikkiä luovasti eri tavoin. Luovuuden ja leikin erottaa Pat Powerin mukaan toisistaan se, että leikki luo mahdollisuuksia ja luovuus ideoita ja esineitä. Comicubesin käytössä luovuus ja leikki kulkevat rinnakkain.
Comicubes yhdistää kaksiulotteisen luonnostelun kolmiulotteiseen ja avoimeen välineeseen. Comicubes tarjoaa moniaistisena välineenä erilaisia tapoja toimia luovasti: sen avulla voi tutkia, järjestää ja käyttää kuutioita rakennuspalikoiden tavoin; pyörittää, pinota ja tehdä erilaisia rakennelmia.
Comicubes on avoin esine, eli sen käytölle ei ole sääntöjä, kuten esimerkiksi peleissä. Tekemisen tavan määrittää käyttäjä itse. Kuution pintaan voi piirtää tai piirustella. Siihen voi kirjoittaa. Sen avulla voi pohtia asioiden eri puolia, sen avulla voi ratkoa tehtäviä, sitä voi värittää. Fasilitoimalla Comicubes-kuution käyttöä, voi sen avulla oppia uusia asioita. Sen avulla on suunniteltu leluja ja rakennettu prototyyppejä peli-ideoista. Siihen on luotu sarjakuvia, ja Comicubes-kuutioista on tehty taidokkaita rakennelmia. Comicubesia ovat käyttäneet luovasti niin lapset kuin aikuiset oppijat; opiskelijat, suunnittelijat ja taiteilijat niin Suomessa kuin ulkomailla.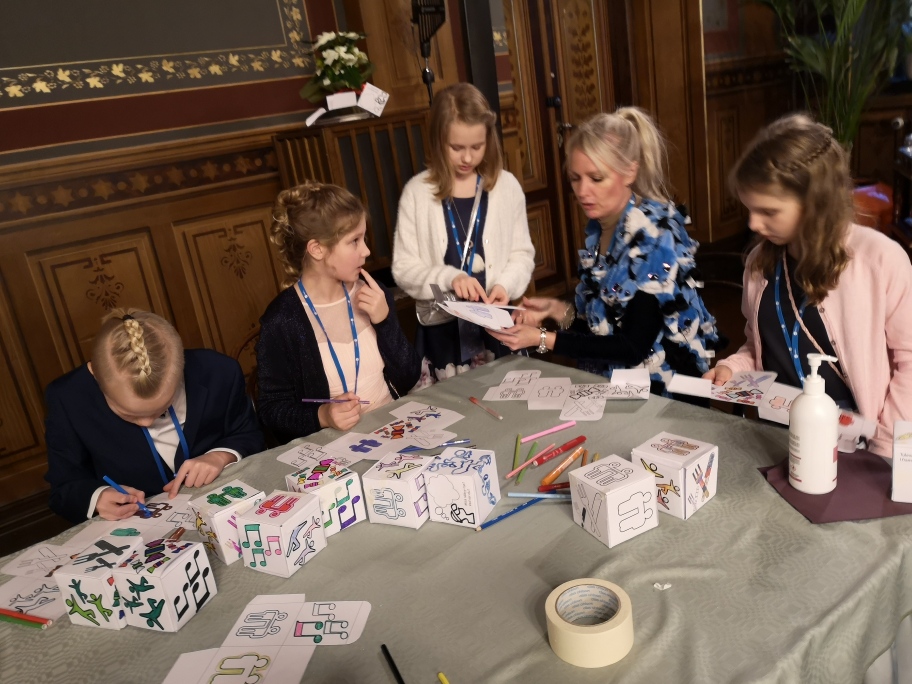 Comicubes-kuutioita on käytetty erilaisissa työpajoissa. Comicubes-kuutiot aktivoivat osallistujia, kun niihin on suunniteltu sopivasti haastavia tehtäviä. Olen huomannut Comicubes-kuutioiden soveltuvan eri ikäisten luovaan toimintaan. Lasten ja aikuisten yhteisessä työpajassa Comicubes-kuutioden avulla on esimerkiksi suunniteltu tulevaisuuden robottiystäviä. Museopäivillä pitämäni vuorovaikutteisen keynote-luentoni aikana noin kolmesataa osallistujaa työsti samaan aikaan Comicubes-kuutiota.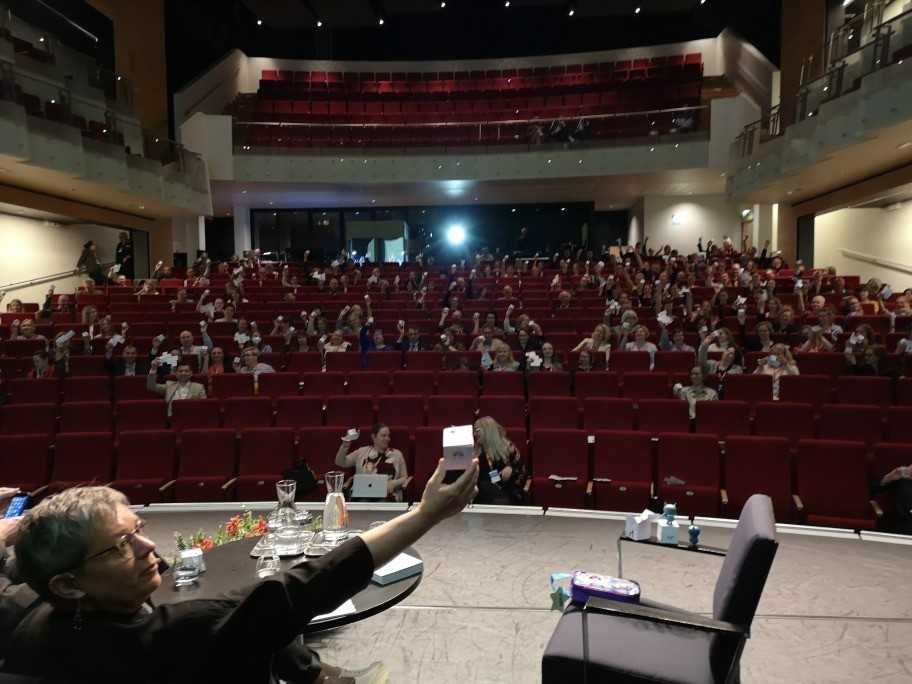 Comicubes-kuutiokonsepti on skaalautuva niin kokonsa kuin käyttötarkoituksensa puolesta. Suurilla kuutioilla työskennellessä toiminta on enemmän kehollista ja tilallista. Pienet kuutiot sopivat luovaan työhön sisätiloissa, suuria Comicubes-kuutioita on käytetty myös ulkotiloissa tapahtuvassa opetuksessa. Comicubes soveltuu myös uusien yleisön aktivointiin esimerkiksi museoissa: Kollegani Pirita Ihamäen kanssa suunnittelimme kyselykuution Herra Hakkaraisen Talolle ja teimme sen käytöstä pilottitutkimuksen. Postimuseo innostui Comicubes-konseptista ja teetti aktivointikuution näyttelyyn Paketoituja unelmia.

Kuutioleikistä on syntynyt tietoa tutkien: Yllä Comicubes-työkalua käsitteleviä tutkimusjulkaisuja.